Technical - Textile - Getzner
What do you get when you combine textile and technical knowledge? Anna Tschann. And Getzner Textil.
Anna and Getzner Textil have been working together since October 2022. That's when Anna from Nenzing started as a "textile expert trainee" at the family-owned company in Bludenz. At the same time, she is writing her bachelor's thesis for her business studies. So the 24-year-old certainly won't be bored. "There is no daily routine, every day is different. You can leave your comfort zone and Getzner is a very nice environment to grow," Anna explains.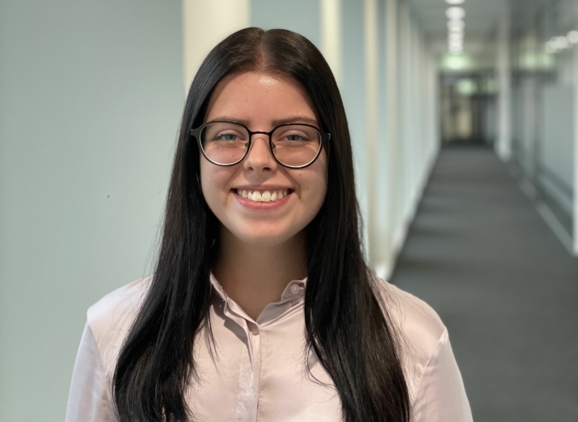 Technology instead of fashion
As a trainee in product management in the "Business Unit Technics", Anna is very close to the product - namely fabrics for personal protective equipment, sailing or hot air balloons as well as outdoor and acoustic sound insulation in rooms, she enthuses about the diversity at Getzner Textil, which includes far more than shirts or African damask. For Anna, it was already clear during her compulsory textile internships at the HTL Dornbirn that her path would lead her to Getzner Textil. "Fashion design is also nice, but I'm interested in the technical side," she emphasises. And she has been able to expand this technical knowledge in the last five months. "My team not only has a lot of know-how that everyone shares with me, but I also get to work independently," Anna is happy about her "very active job", which also takes her to production, the warehouse or trade fairs. Anna does not rule out a part-time master's degree in the future - at Getzner Textil and thanks to flexible working hours, that is no problem.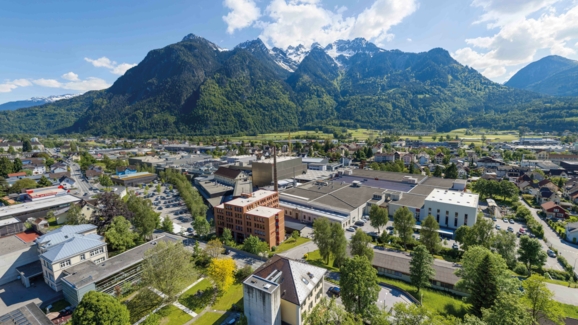 Ever got lost?
Her next step will take the 24-year-old trainee to quality assurance from April. "There I will be very close to the product again and contribute to keeping the quality of Getzner fabrics at a high level," she grins. Excursions to the weaving mill or the fabric show included. Did Anna ever get lost on the 77,500 m² company premises? "Yes, in the beginning," she laughs, "but the employees are all very helpful and show you the right way.
For Anna, the trainee position at Getzner Textil was "definitely the right choice". And not only because her heart beats for fabric and yarn in her private life with hobbies like sewing, knitting and crocheting. "What could be better than being able to stand up for 'your' products and present them', is Anna's answer to whether she wants to stay at Getzner.